Culture
You'll belong here.
Barge supports a warm, friendly culture where employees are connected whether in the office, in the field, on-site, or behind the scenes. We are one team. You'll appreciate and enjoy a true sense of collaboration and camaraderie that is consistent across all our locations. So, join us and find a place where you can build a long, fulfilling career.

Be part of an employee-owned business, literally investing in yourself and your team.

Be part of a team where others will jump in when you need help — and you'll do the same.

Appreciate an enthusiastic culture that celebrates its wins.

Join a peer-reviewed, highly ranked company known for employee satisfaction, and where your opinion counts.

Gain access to transparent, authentic leadership.

Be supported and encouraged to move your new ideas forward.
C
Collaborate
Help and expect help. Teamwork is essential in what we do.
A
Authentic
Honesty, integrity, and trust are at the heart of everything we do. We are who we say we are.
R
Responsible
We are accountable for our work, our attitude, and our actions. We make Barge Design Solutions better.
E
Excellence
We go all in and expect more of ourselves than others expect of us.
S
Service
We are humble. We use our gifts in the service of others.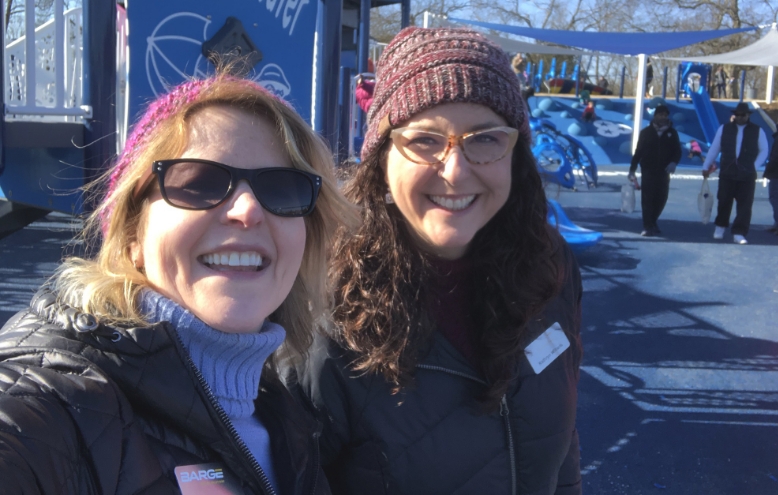 There's a place for you here.
Barge is committed to cultivating a sense of belonging. We recognize and amplify unique perspectives. Take a look at some of the ways you can get involved.
Diversity & Inclusion Council
Engage with our DEI efforts to ensure Barge remains a representative and inclusive workplace and partner. Initiatives are focused on staff education, retention, recruiting, teaming partners, and community engagement.
Barge Communities
Join one of our employee-led communities based on common interests such as cooking, reading, fishing, cycling, yoga, and more.
Innovation Task Force
Promote the collective creativity of Barge by supporting our spirit of innovation. Ideas from all employees are recognized, valued, and considered for implementation based on potential impact.
Barge Gives Back
Take part in an employee-service project or lead one yourself. Use your gifts to serve your community.
Barge Community Fund
When you contribute to the Barge Community Fund, it will be matched dollar for dollar by the company. As a contributor, you can apply for grants to support an organization in your community.
Awards Committee
Recognize your co-workers by selecting recipients for annual recognition and quarterly spotlight awards.
Young Professionals Network
Connect with Young Professionals at Barge, share your experiences, and grow professionally and personally.